Day 1 :
Session Introduction
National University of Singapore, Singapore

Biography:
After completion of his postdoctoral training at University of Texas MD Anderson Cancer Center, Prof. Gautam Sethi joined Department of Pharmacology, Yong Loo Lin School of Medicine, National University of Singapore in 2008 as an Assistant Professor and was promoted to Associate Professor in 2015. The focus of his research over the past few years has been to elucidate the mechanism (s) of activation of oncogenic transcription factors such as NF-kB/STAT3 by carcinogens and inflammatory agents and the identification of novel inhibitors of these proteins for prevention of and therapy for cancer. The findings of his research work have so far resulted in more than one hundred and fifty scientific publications in high impact factor peer reviewed journals and several international awards. He currently serves as an Academic Editor for PLOS, editorial board member of Scientific Reports, Pharmacological Research, BMC Cancer, Frontiers in Pharmacology, Frontiers in Oncology, and ad-hoc reviewer for several other international journals.
Abstract:
Constitutive activation of diverse transcription factors including that of NF-kB and STAT3 has been frequently encountered in prostate cancer (PCa) and closely linked with its proliferation and metastasis. Hence identification of novel agents that can target these oncogenic transcription factors has an enormous potential for PCa treatment. We tested diosgenin, a steroidal saponin obtained from a variety of plants including fenugreek (Trigonella foenum graecum), roots of wild yam (Dioscorea villosa), Solanum incanum and Solanum xanthocarpum for its ability to suppress NF-kB /STAT3 activation cascade in PCa cells and its efficacy to suppress tumor growth in transgenic mouse model. Overall, our data suggested that diosgenin exerted its anti-tumor and anti-metastatic effects through the suppression of diverse pro-inflammatory transcription factors in PCa.
University of New South Wales,Australia

Biography:
Professor Bettina Meiser is Head of the Psychosocial Research Group, Prince of Wales Clinical School. She holds a National Health and Medical Research Council (NHMRC) Senior Research Fellowship Level B as well as research grants from the NHMRC, Australian Research Council, Cancer Australia, NSW Cancer Council, Cancer Institute NSW and the APEX Foundation for Research into Intellectual Disabilities. With the input of many colleagues, Associate Professor Meiser has built a nationally and internationally recognised research program that assesses the psychosocial impact of genetic counselling and testing for hereditary disease; psychological adjustment of individuals at risk for hereditary disease; and the design and evaluation of interventions in the cancer genetic counselling setting, in particular decision aids as an innovative means of patient education.
Abstract:
Background: No communication skills training (CST) resources specifically targeting cultural competency in oncology healthcare are currently available. This project aimed to develop an online interactive CST program and assess its feasibility and potential efficacy in improving perceived competence of oncology health professionals (HPs) in communicating with people with cancer from minority backgrounds.
Methods: An online CST program providing strategies exemplified in vignettes-based professionally produced videos was developed through an iterative process with input from a large multidisciplinary team. The CST program was tested with medical oncologists, radiation oncologists and oncology nurses. Participants were asked to complete self-report questionnaires at 3 time points-pre-CST program (baseline) and post-CST program, (a) 2 weeks after completion and (b) 3 months later.
Results: To date 54 participants completed the first two questionnaires. Preliminary analysis demonstrates that participants' evaluations were overwhelmingly positive. Ninety-eight percent found the CST program was helpful in working with patients from minority backgrounds, and 84% stated that they have gained new skills in working with these patients. Ninety-one percent stated that they would recommend the program to their colleagues. Analyses of changes from baseline to the first follow up show that HPs felt more competent in communicating with patients from minority backgrounds (Z=-2.286, P=0.022) and they perceived the program will bring positive change in their practice and their readiness to communicate in a culturally competent manner (Z=-2.991, P=0.003).
Conclusion: The program was judged highly acceptable by HPs, and initial results indicate that it may be effective in increasing perceived competence.
Khoo Teck Puat Hospital,Singapore

Biography:
Ms Audrey Saw currently practices as Deputy Director, Nursing at Khoo Teck Puat Hospital. Ms Audrey obtained her a Bachelor of Science (Nursing) from University of Sydney Australia, a Post Graduate Diploma in Clinical Nursing in the field of Critical Care from Curtin University of Technology Australia and a Master in Health Administration from University Of Sydney Australia. Ms Audrey was awarded Ministry of Health; Health Manpower Development Plan (HMDP) Nursing Award in the field of Nursing Administration where she spend her attachment at Cleveland Clinic Ohio and Henry Ford Health System at Michigan USA.
Besides her administrative role, her portfolio include nursing leadership training, oversee Intensive Care Unit, Emergency Department, Cardiovascular Centre, and currently part of her role is to oversee the development of Nursing Informatics at Khoo Teck Puat Hospital.
Abstract:
With advances in medical care, more patients are now cared for in Intensive Care Unit (ICU). Besides patients, family members are equally or more stressful when their loved ones are admitted to ICU. In view of these challenges, patients and families in the ICU require a comprehensive approach that includes attention to the physical, psychological, social, practical and spiritual aspects in the service of active coping and problem solving.
Death seems to be the only certainty in life. A good death has indeed a social dimension. A good death doesn't come with accident, it takes planning and preparation in many aspect. It is important to have a conversation about this important journey. However due to cultural and taboo about the "death" topic, many find it difficult to have this conversation started. Introduction to Advance Care Planning (ACP) is a milestone for healthcare professionals trying to initiate the discussion about end of life journey. Besides medical aspect of health, there should be equal emphasis on social, emotional and psychological state of a person.
Understanding 'Will", "Lasting Power of Attorney", "Advance Medical Directive" and "Advance Care Planning" will certainly contribute to better planning of this important journey in life.
Manipal University, India

Biography:
Abstract:
Family care givers experience psychosocial distress while caring for cancer patients. Usually terminally ill patients spend their end stages of life at home being cared for by without formal home care services (Emanuel, Fairclough, & Slutsman, 2000). The caregivers experience many barriers to manage the symptoms experienced by their beloved one who is suffering from cancers. Fear of addiction may be an important barrier to cancer pain management ( Valeberg, Miaskowski,Paul, & Rustøen, 2015).Depression among caregivers is mainly due to the fear of unemployment during caregiving, being the spouse of a patient, burden of caregiving and disturbance of personal life (Park, et al., 2013). Family caregiver's experience Many difficulties and have increased responsibilities during and after the treatment for cancer (Stenberg, Ruland,& Miaskowski, 2010). Caregiver's sleep disturbances contribute to depression, anger, and anxiety ( Flaskerud, Carter, & Lee , 2000).
Result: Result shows that 216 (28.1%) of the participants were in the age group between 31 and 40 years, 454 (59.1%) were females and most of them 350 (45.6%) were spouses. With regard to the barriers, most i.e. 423 (55.1%) of the participants had less confidence on diseased patient to manage symptoms, 681 (88.6%) had lack of awareness about pain assessment and manageme nt, Majority i.e. 654 (85.1%) of them had financial problems in the family, 750 (97.7%) had lack of knowledge about the disease and 606 (78.9%) had reported that due to hospitalization caregivers could not continue their job/ education and 696 (90.6%) had reported that they were unable to carry out their routine work due to hospitalization of the patients.
Discussion: Similar findings reported by Valeberg, Miaskowski, Paul, & Rustøen, (2015), that concerns of both the patients and their family caregivers (FCGs) about pain and the use of analgesics may act as barriers to effective pain management.
Conclusion: The caregivers experience many barriers to the proper management of symptoms of cancer patients. The family caregivers need to be empowered on management of cancer care.

Biography:
Yolanda Godoy is a medical school professor in Quito. She is a family physician who has been working since 1999 on qualitative research in the area of sexual and reproductive health, trying to find different ways to improve the doctor-patient relationship and the biopsychosocial model. Her activity has been carried out in the frame of Primary Health Care research, according to two main subjects: phenomenological perspective on doctor–patient relationship and women´s participation as health care services users.
Abstract:
Cervical cancer is the second leading cause of cancer death in Ecuadorian women, only surpassed by stomach cancer. The incidence of this cancer varies widely from 19 to 32 / 100,000 inhabitants. Regarding breast cancer, this is the third leading cause of death from cancer and the incidence is increasing (30 / 100,000). Poor coverage of cancer screening programs in impoverished population and rural groups is mentioned as the main cause of this issue.
Gynecological cancer screening programs in Ecuador are promoted by health authorities and are integrated into broader health programs such as Sexual and Reproductive care or elderly care.
Based on the concept of social representations, the evaluations, knowledge and experiences of gynecological cancer screening programs users were explored through focus groups and in-depth interviews. Research suggests participating women develop understanding of cancer screening programs based on messages provided by health professionals and other sources of information such as social media and close relatives' experiences. Interviewed women were confused on the concepts of gynecological cancer screening programs provided by health system and their stories were associated with pain and discomfort. Research showed information provided by health professionals was perceived as normative, prescriptive, authoritarian and therefore discouraging. In contrast, social media campaigning were found to be a more effective tool because interviewed women easily associated those messages with their own lives.
Authors propound medical speech will be more effective when health care providers understand communication as an ethic and empathetic human meeting. Health care professionals should be nourished with theoretical proposals that conceive the world as a network of relationships, connections, patterns of behavior and cultural setting. The authors believe this holistic approach will allow a more integrated understanding of the complexity of problematic health.
Khon Kaen University,Thailand

Biography:
Supatcha Prasertcharoensuk has completed her surgical training at the age of 31 years from Khonkaen University and vascular and transplant surgery from Mahidol university.

Abstract:
Background: Gastrointestinal stromal tumors (GISTs), which are mesenchymal neoplasms in the gastrointestinal (GI) tract account for 0.2% of all GI tumors. Several factors have been reported (mostly from studies conducted in Western countries) to be associated with survival in GISTs cases such as tumor site, staging, and tumor size. We conducted a pragmatic study, looking at a 10-year period, aimed at understanding the prognostic factors related to GISTs in a university hospital. The study population consisted of patients with large symptomatic GISTs. Methods: This was a retrospective study conducted at the Department of Surgery in the Khon Kaen University Hospital (Thailand). All patients diagnosed with GISTs that were treated between 2006 and 2015 were consecutively enrolled. The diagnosis of GISTs was made by examining the pathological section and immunohistochemistry results. The outcome of this study was the rate of survival after surgical treatment. Prognostic factors were determined using Cox regression analysis. Results: There were 124 GISTs patients treated at the university hospital during the 10-year period of the study. The median age of all patients was 54 years (range 24-83 years). Of those, 119 (95.9%) were symptomatic. Rectosigmoid GISTs accounted for 20.2% of all tumors. The median tumor size was 8 cm. A total of 68 patients (54.8%) died. The median survival time for all patients was 7.18 years (1st -3rd quartile range 6.48-7.89). There were three significant factors associated with death including male gender, liver metastasis, and peritoneal metastasis. Conclusion: Male gender, liver metastasis, and peritoneal metastasis were prognostic factors for large symptomatic GISTs
Yüksek İhtisas University,Turkey

Biography:
Belgüzar Kara is a Professor of Internal Medicine Nursing in the Faculty of Health Sciences at Yüksek İhtisas University in Ankara, Turkey. She has a focus on chronic disease management, nursing education and behavior change. As an experienced researcher and author, her research interests include self-care, adherence, coping, social support, sleep quality, health beliefs and health-related quality of life in patients with a variety of chronic illnesses, complementary and alternative medicine, and geriatrics and gerontology.
Abstract:
Palliative care is defined as "an approach that improves the quality of life of patients and their families facing the problem associated with life-threatening illness, through the prevention and relief of suffering by means of early identification and impeccable assessment and treatment of pain and other problems, physical, psychosocial and spiritual". While music therapy has been used for over 30 years in palliative care, evidence-based practices are limited. There are a few studies regarding the effects of music therapy in palliative care in patients with cancer. In a randomized controlled trial in hospitalized adult patients with cancer, it was indicated that music interventions were effective for improving pain and depression. Similarly, a recent meta-analysis study reported that music therapy may be effective to reduce pain, emotional distress from pain, anesthetic use, opioid and non-opioid intake and improve vital signs. It is noted that music therapy may provide an effective complementary approach for the relief of pain in patients with cancer. On the other hand, some studies found no relationship between these two variables in palliative care settings. Further research is therefore needed to better understand the effect of music therapy on pain in this patient group. In this review, the scientific data regarding the effect of music therapy on pain in patients with cancer were discussed.
Tata Memorial Hospital,India

Biography:
Manjusha Vagal has her proficiency in rehabilitating patients with musculoskeletal conditions and in lymphedema management. Her 23 years of professional experience made her create various innovative & award winning orthotic and assistive devices and therapy protocol for functionally independent and productive living of physically challenged. Her exceptional patients service skills has fetched her professional excellence award.
Abstract:
Radiation therapy is commonly used treatment modality in gynecological cancers especially the cervical cancers in combination with other modes of treatment like surgery and chemotherapy.
Many women get cured with this treatment and many have excellent long term survival however, some women suffer various side effects, especially with radiotherapy, which has a lasting effect on their quality of life.
Vaginal stenosis is the most common complication of gynecological cancer management. Efforts are made to prevent and manage vaginal stenosis to enable adequate examination of the vaginal vault and the cervix during follow up period to detect treatable re-occurrence of the disease and to avoid sexual morbidity.
Vaginal dilation is advised for managing vaginal stenosis after the acute inflammatory response post radiation therapy has settled. As per the international guidelines on vaginal dilation after pelvic radiotherapy, vaginal dilators of variable sizes are prescribed as per the anatomy. According to various reviewed articles a 10 minutes of dilation per day is prescribed. Along with vaginal dilator, vaginal intercourse is encouraged in early post radiation therapy to avoid sexual morbidity.
Rehabilitation intervention post pelvic radiotherapy include teaching vaginal dilation exercises with the help of vaginal dilators, education on importance of dilation practice & sexual counseling and follow-up assessment of vaginal patency etc.
There is a strong need of well designed prospective randomized controlled trials establishing reliable evidence base to support the use of vaginal dilators in restoring vaginal patency following pelvic radiation therapy. There is need for standardized assessment techniques pertaining to dilation procedure. There is need of creating awareness amongst oncologists about vaginal dilation and sexual rehab in gynecological cancer survivors. Patients education on importance of vaginal patency and sexual health need serious attention. Also, there is need for detailed assessment of sexual quality of life in gynecological cancer survivors.

Biography:
Asrat Meleko has completed his Masters Degree in public health from Addis Ababa University and Bachelor Degree from Mada-Walabu University. She has been working in Mizan Tepi University as a lecturer, researcher and different project coordinator for more than 7 years. She has research articles published in different reputable journals.
Abstract:
Countries with narrow bases for legal abortion are vulnerable for burden of unsafe abortion and related mortality. Globally, 26% of populations live where abortion is prohibited or permitted on certain circumstances where majorities are in developing countries. In Ethiopia, one in seven women die from pregnancy-related causes, and of this unsafe abortion contribute for maternal deaths of more than half of the 20,000 that occur annually. It is fact that only setting Legal reforms alone in a given country cannot reduce abortion related deaths especially in Ethiopia. This study was aimed to fill the existing information gap in Mizan Aman town by assessing knowledge and attitudes of men and women towards legalization of induced abortion. Hence, community based cross-sectional study was conducted from October 2015 to June 2016. in Mizan Aman town, Bench Maji zone, south west Ethiopia. Data collection tool used was structured questionnaire. Data entry and analysis was done using EpiData V3.1 and SPSS V20. The result was displayed using tables and figures. A total of 422 individuals were included in this study. Majority, 238 (56.4%), of them preferred legalization of induced abortion. Only, 24 (5.7%), respondents know current legal status of abortion. Knowledge about abortion complication and preference to terminate unwanted pregnancy has association with attitude towards legalization of abortion (P <0.005). Finally it was concluded that low number of respondents knows current legal status of abortion. Thus concerned bodies such as professionals, CBOs and other influential individuals should be involved to enhance community knowledge and perception towards legal aspects of abortion.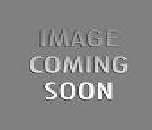 Biography:
Will update soon
Abstract:
Backgroud: Quality of life (QOL) assessment is a relatively new concept in patients and care providers in India. Patients are generally not forthcoming for self-reporting of PROM (patient reported outcome measures). At Tata Medical Canter, dedicated clinical nurse specialists are involved in a QOL study in ovarian cancer (SOCQER-IND).
Objectives: To assess whether pre and post-operative counselling and follow up by oncology specialist nurses lead to i. Increase patient participation in self reporting of PROM and increase uptake of other patient initiated methods of documenting QOL symptoms like telephone interview, postal and email services ii. Detection of early recurrence through symptom questionnaire by telephonic follow-up iii. Reduction of patient follow up appointments and distress by co-ordinating with other departments i.e., palliative care team and gynae/ medical oncology at same visit.
Materials and Methods: Prospective study. SPAQ (symptom palliation assessment questionnaire developed in house), OVO 28, CR 29, PR 25 and EORTC QLQ C-30 questionnaires were used to assess QOL pre and post op and during follow up visits after thorough counselling by a specialist nurse and social worker.
Results: Between June, 2016 to June, 2017 76 patients were assessed in preoperatively; 66 and 30 patients are assessed at 6 weeks and 6 months follow-up period. Compared to the pre-operative period, there was significant improvement in symptoms ( very much/ moderate to none; symptom score 3/4 to 1) including abdominal pain , bloating, frequent bowel movement and urinary urgency/frequency/ incontinence at 1 month and 6 month follow-up period. There was increase (score from 1 to 3 /4) in the following symptoms at 6 months due to chemotherapy: tingling sensation, numbness, weakness and muscle pain. Early referral to palliative care team was integrated in 25 out of 76 women. At follow up visits, women were comfortable in self reporting of symptoms to the nurse including sensitive issues like body image and sexuality even by non-face to face methods including telephone calls/ emails and postal mails. In 3 women, follow up appointments were preponed due to symptoms and have resulted in early detection of recurrences.
Conclusion: Counselling, education and building up of interpersonal relationship with specialist nurses can improve patient participation, satisfaction and follow up in resource poor conditions. This can help in early detection of recurrences and integrated palliation of symptoms.